Auria Pro: Mobile Music Production
Auria Pro is a complete music production suite for your iPad, with all the tools necessary to unlock your best music. Built-in instruments like pianos, drums, and synths are combined with audio recording for vocals, guitars, or even full bands, and the results rival those big, bloated software programs that cost hundreds of dollars more. And Auria Pro is as mobile as you are; it doesn't care if you're working at home, in a coffee shop, or waiting for the train, it's always ready to go.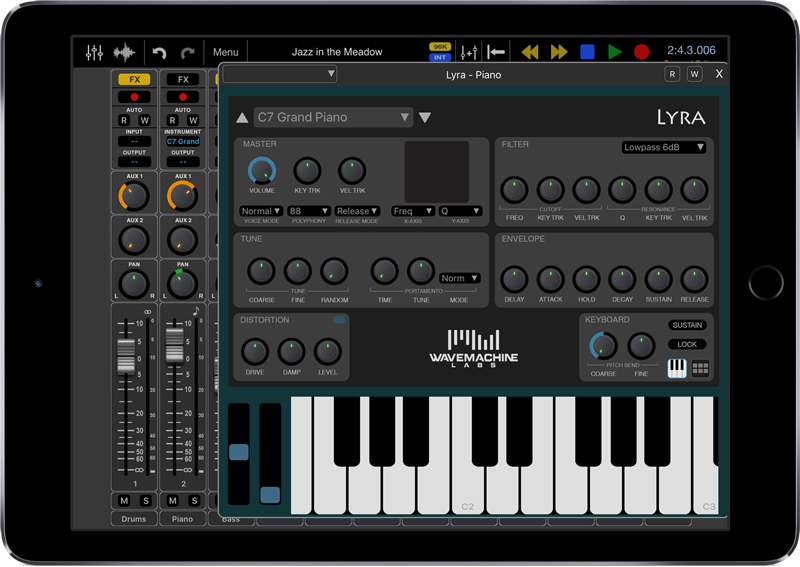 How does it work?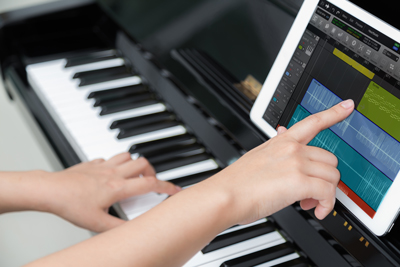 Start with an included drum loop to get things going, then flesh it out by laying down a guitar part.

Add a bass line using one of Auria Pro's included synths, and then use Lyra to layer a piano section in the chorus.

Record a few takes of your vocal and quickly edit together a great sounding track.

Finally, polish the mix using Auria's studio quality effects and upload your finished song to the cloud.
No matter what type of musician you are, Auria Pro has you covered.
Singer-songwriter armed with a guitar and a voice

Electronic musician designing cutting edge sounds

Full band needing to lay down and mix professional-sounding tracks